Lot'ar Moket is a Benzite Starfleet officer in the 25th century. He is a highly skilled Starfleet officer who has served in Starfleet for 19 years. Moket is currently a Captain in the
Starfleet Corps of Engineers
(SCE). He also serves as a Professor of Metalurgical Engineering and is the Instructional Commanding Officer of Cadet Training Squad 49, also known as Yellow Squad. He is currently in command of the
USS Bayern
, the ship assigned to Yellow Squad.
Early Career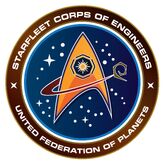 Lot'ar Moket graduated Starfleet Academy in 2391, with some of the highest marks ever recorded for Engineering. He accepted an immediate assignment as Chief Engineer aboard the USS Avola. He served aboard the Avola for 4 years, and was promoted to the rank of Lieutenant Commander. Upon his promotion, Lt. Cmdr. Moket was assigned to the Starfleet Corps of Engineers, and served aboard the USS Lovell. Moket served aboard the Lovell until 2402, and was promoted to the rank of Commander, and eventually command of the USS Lovell.
Advanced Starship Design Bureau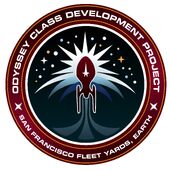 In 2403, Starfleet commissioned design work to begin on a new star cruiser to be designated as the new flagship of the fleet, replacing the aging Sovereign class. Commander Moket was accepted onto the design team with the Advanced Starship Design Bureau as the Engineer of Record (EOR) for the spaceframe design of the new vessel. Design for the spaceframe and internal structural engineering lasted for 4 years. With the spaceframe design completed, Commander Moket accepted a teaching assignment at Starfleet Academy until construction began on the spaceframe, which Commander Moket would oversee as the EOR. The Odyssey class was completed in 2409, and was dispatched on a shakedown cruise. With the Odyssey completed, Moket was promoted to the rank of Captain.
Yellow Squad
After years of success with the Red Squad program, Starfleet Academy in conjunction with the Starfleet Corps of Engineers explored the potential for a specialized training program to identify promising engineering talents and develop them for service with the SCE. After discussions with Captain Moket, Starfleet Academy authorized the reclassification of Cadet Training Squad 49 to the SCE Trainee Corps. Squad 49, known as Yellow Squad is a specially designed program which fully immerses the trainees in SCE provided instruction and field experience.
Captain Moket serves as the Instructional Commanding Officer of Yellow Squad and commands the vessel assigned to Yellow Squad, the USS Bayern. The Bayern is currently on a training cruise in the Bajoran sector, assisting Federation rebuilding efforts in the region.
Captain Lot'ar Moket has served in Starfleet for 19 years and has been decorated by Starfleet as follows:
Academy Class of 2391
Service Medallion (5 & 10 year)
SCE Tour of Duty Ribbon
Klingon War Veteran's Ribbon
Commendation: Odyssey Class Design Team (ASDB)
Professor of Metalurgical Engineering, Starfleet Academy